Academician Kalina Bogoeva turned 80
On October 21, 2017, the Sofia Opera and Ballet celebrated the 80th anniversary of the prominent representative of the Bulgarian Academy of Sciences and Arts (BASA), the prima ballerina, ballet pedagogue and choreographer, Academician Kalina Bogoeva. The event was part of the Don Quixote ballet show by Ludwig Mincus under the direction of Boris Spassov.

Academician Bogoeva is the founder and head of the Ballet Pedagogy specialty at the National Music Academy "Prof. Pancho Vladigerov". She teaches methodology of classical dance, composition of dance and ballet pedagogy.
Together with a basket of beautiful flowers on behalf of BASA, academician Margarita Kamenova, chief secretary of the academy, handed over to academician Bogoeva Greeting address and honorary plaque of the academy.
The event was attended by many representatives of BASA, including academician Valentin Stamov, head of the academic journalism forum.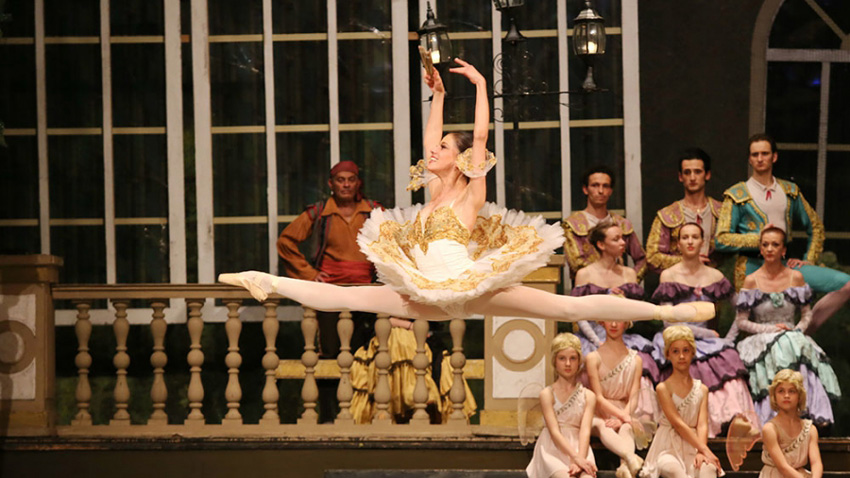 Photo: Viktor Viktorov